Roosters
'Minon'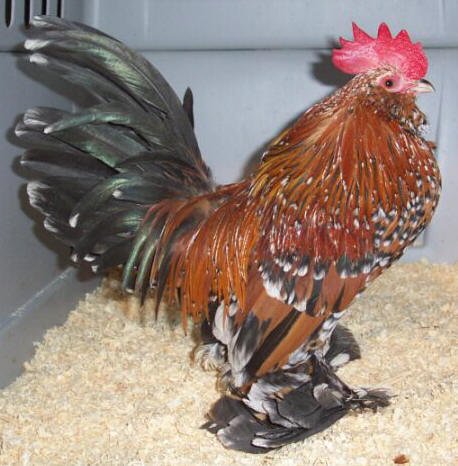 Minon is a 2000 hatch and is almost a 'perfect bird', according to the judges. He's a show quality Mille d'Uccle in both type and color. I especially like his color with almost every feather on his main body having a bay ground color with the black and a white spangle at the tip. These photos illustrate this nicely through his saddle and beautifully full beard and muff feathers. Notice his wonderful topline and 'bull' neck. He also has very nice foot feathers, which are still growing in.
Congratulations to Minon! He won Reserve of Variety, even with two tail feathers missing, at Connersville, IN – a State meet for d'Uccles – on December 1st!
Hens
'Sassafras'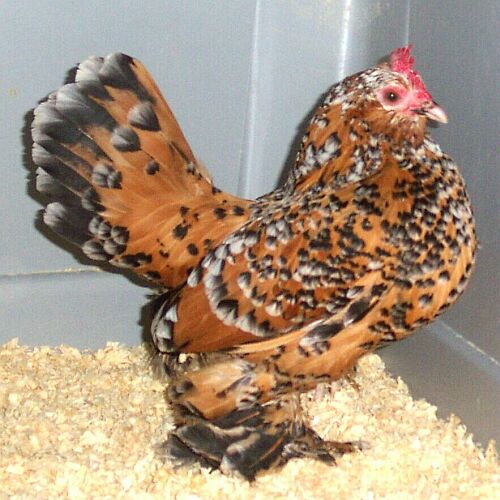 'Sassy' is a beautiful Mille Hen that has carried her mother's (Ginger Spice) ability to hold off on large spangling, which typically happens as a Mille Hen matures. I really like her full breast and 'showy' attitude. Notice Sassy's rich ground color. I've witnessed the fading of ground color in Milles lately and it is something I work hard to avoid.
Congratulations to Sassafras! She won Best of Breed at Illini in September, 2002.
'Ginger Spice'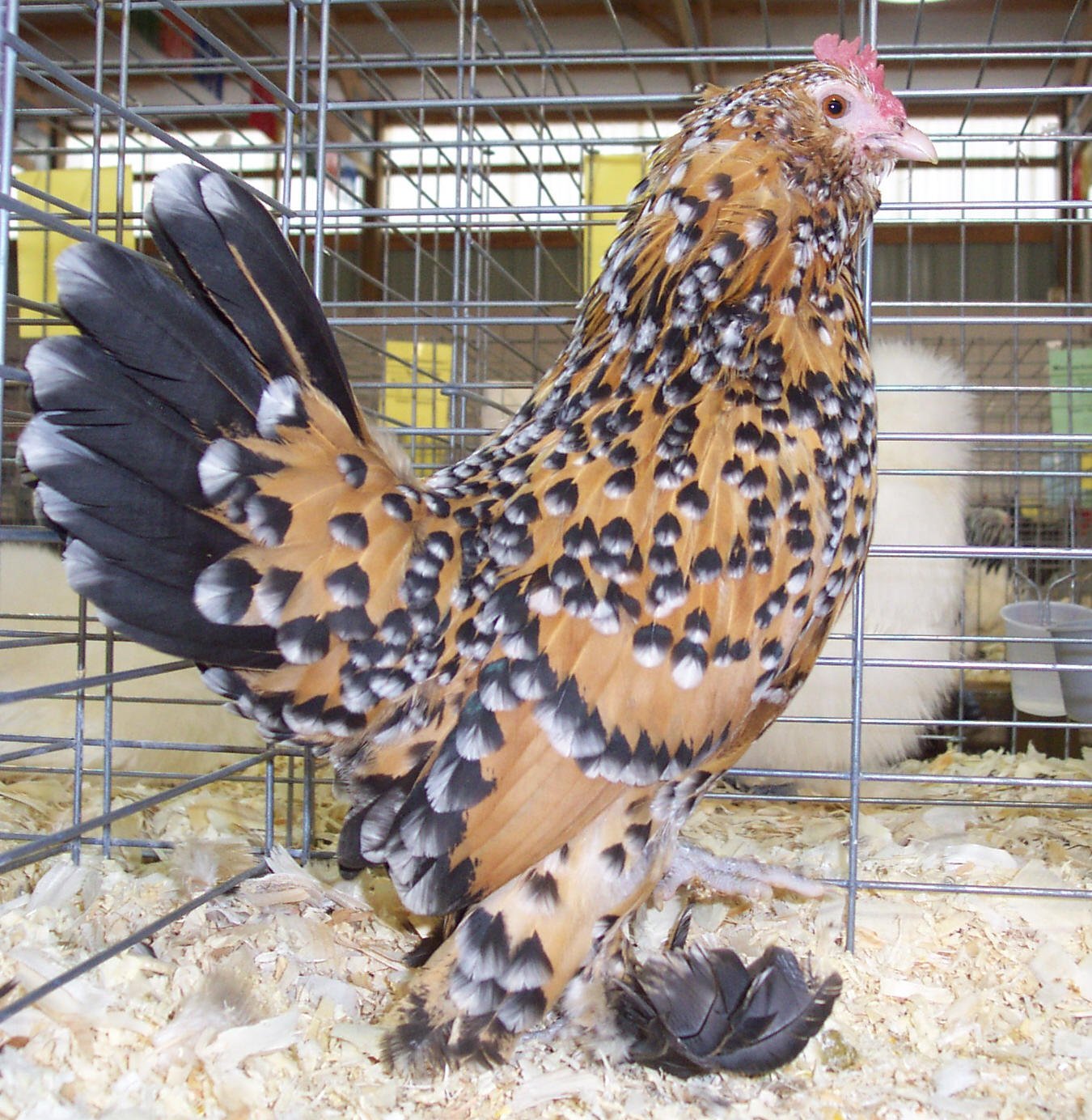 Ginger Spice was an older hen that had the ability to 'hold' her color. Notice her beautiful topline 'V', which is desirable in a d'Uccle, as well as her wing barring and great tail. One tail feather was out of place for this photo but is typically held even, flat and has a good solid black, which is also desirable. Ginger Spice has won several Best of Breeds in her showing career. I am sad to say that Ginger has passed on. We will miss her but her bloodline lives on in her beautiful daughters and granddaughters. Sassafras and Minon are Ginger's offspring.